Hi,
I'm Silvio, the owner of the mid modernist, I was born in Florence and now live in the countryside just outside the city. Much of my career has been devoted to working with Italian artists and artisans who make simply exquisite pieces.
I love scouting for pieces in odd corners and making them accessible to mid-century modern buyers all around the world.
In the early '80s, I started working with wood carvings and marble for Sarreid Ltd, then expanded into shaded lamps for Paul Hanson and glass accessories at Dolbi Cashier and several other customers.
In the '90s I represented Murano glass maker Sergio Rossi and a partner of the Zero Company for high-end furniture in marble and wood. At the end of the 90s I became the exclusive Italian agent for Oggetti, the leading importer of Murano glass. I was in charge of product development and sourcing and launched lighting and furniture at the company.
Year after year I have noticed that each company has stock made the past in their warehouses. Sometime it is a little hard to find.
Many companies have disappeared along the way: Stilnovo, Alvino Bagni, Seguso (Livio and Vetri d'arte), Lip, Arteluce, VeArt, Mageia, Sergio Rossi, Zennaro, Vincenzo Nason and many many others. How many times stock was not sold but divided up among the company's employees, or stored in a basement waiting for a customer?
I realized that I had the knowledge and the connections to build a network and gain access to companies' stock for vintage, mid-modern retailers and antique collectors. In the last years I started making my own catalog with unique pieces for true collectors. It's just incredible to see how much there is to find.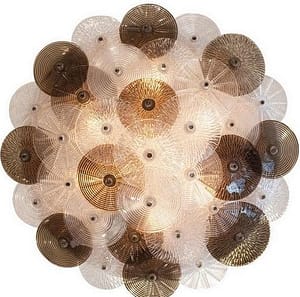 Silvio Piattelli
The Midmodernist
Midmodernist is a trade name of :
Glass Agency sas
Strada Fillinelle, 5
50028 Tavarnelle val di Pesa (FI) Italy
Phone +39 329 977 4499
email [email protected]
VAT number 04975770480